Lucas Gray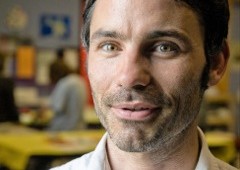 Lucas spent over 17 years at The Simpsons, honing the craft of visual
communication to a razor sharp, yet funny, point.
He's been at Family Guy for the last few years, storyboarding and
assistant directing and learning how to get characters on and off
screen as fast as humanly possible.  He also did a stint at Six
Point Harness, directing on the MTV show Good Vibes.
In 2012 he took time off from work to create the campaign video of his
dreams, Why Obama Now.  It went viral, reaching a million hits in
the first two days. In his spare time we would like to see him do more!